Van Diemens Land
Creating an Australian lifestyle brand
Van Diemen's Land is my vision for an Australian lifestyle brand, creating premium luggage and bedding from heavy canvas.
I have long admired the 'swag' as being central to the Australian psyche. It's basically a simple canvas bed roll... but, using extreme poetic licence, represents a coming-of-age for a young man.
Every 21 year old worth his salt has one, yet none of them are designed very well.
The one I own is passed down from my Mum and Dad, and is a fine piece of equipment that's been just about everywhere. People were often saying how sweet a piece of kit it was. Could I make it an actual product? Would people buy it?
Then one day in 2016 I thought, bugger it, let's give it a go.
I'd made a few real, physical sculptury-things during my stint at the College of Fine Arts in Sydney. But this was going to be a real, practical product that would require some outside expertise (and a bit of money too).
And so began my sketches ...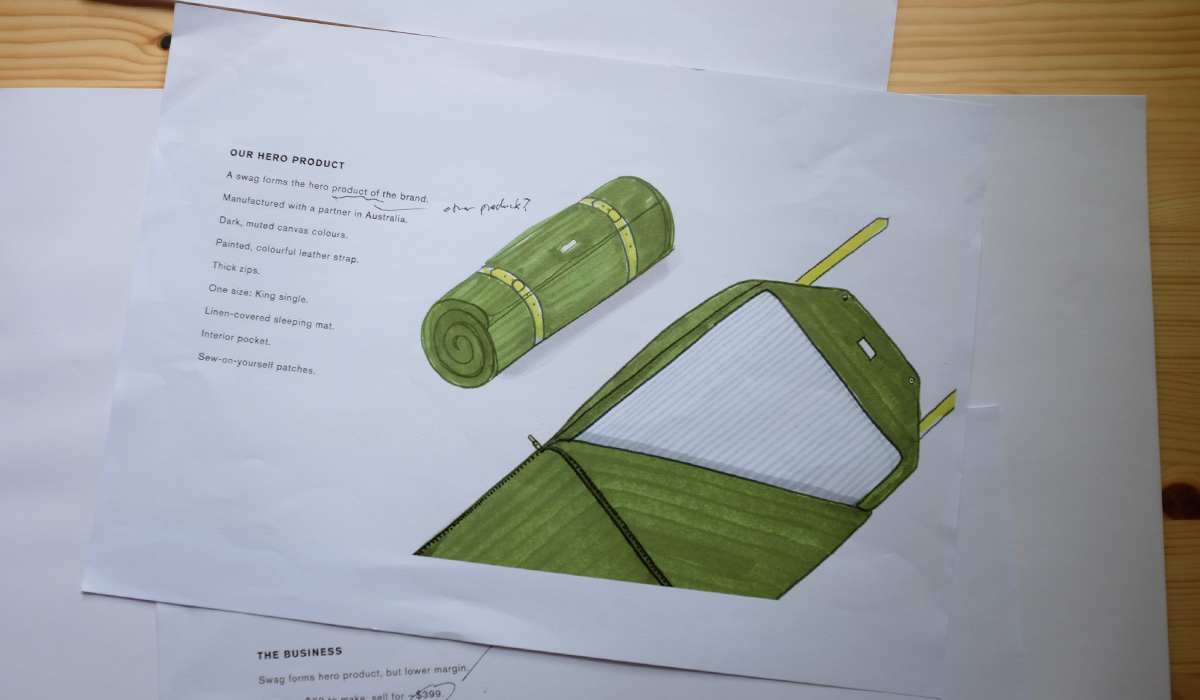 At this point, I had very little idea what I was doing. My sketches were guided by this great post by Ugmonk founder Jeff Sheldon.
Before long, they took shape. I scanned my drawings and made them into simple vector shapes in illustrator.
I wanted to find the thickest, most old-school canvas on the market. Something rugged, with a premium look.
This took a fair bit of research, calling and visiting numerous suppliers in Sydney and a few around the country. They usually send fabric swatches free of charge, which is pretty handy, because the fabric itself it's cheap, and comes in massive rolls.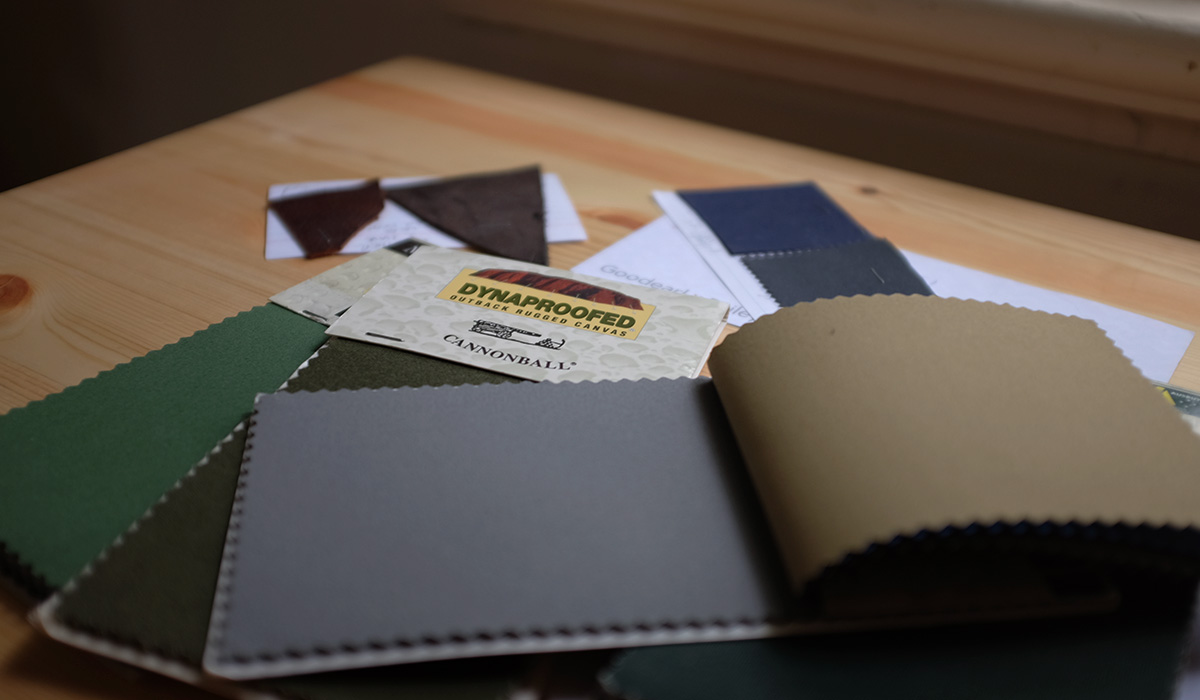 With basic sketches and idea about materials, it was time to get a prototype made. I called half a dozen fashion sample-makers who wouldn't touch my idea (due to the thickness of the canvas). Then I got in touch with Cathy at Industrial Sewing Workshop. She was awesome, taking my basic sketches and making the damn thing.
Designing a brand
At the same time, I was thinking about how to best represent Van Diemen's Land graphically.
I pictured it as a fashion brand (more like an Best Made Co. or a Deus Ex Machina), rather than an outdoors company (like a Patagonia).
With that in mind, I explored a range of logo designs. Some played off the name – Van Diemen's Land being Tasmania, home to Australia's most rugged, isolated and historic terrain.
The ones working best were the simplest – basic wordmarks.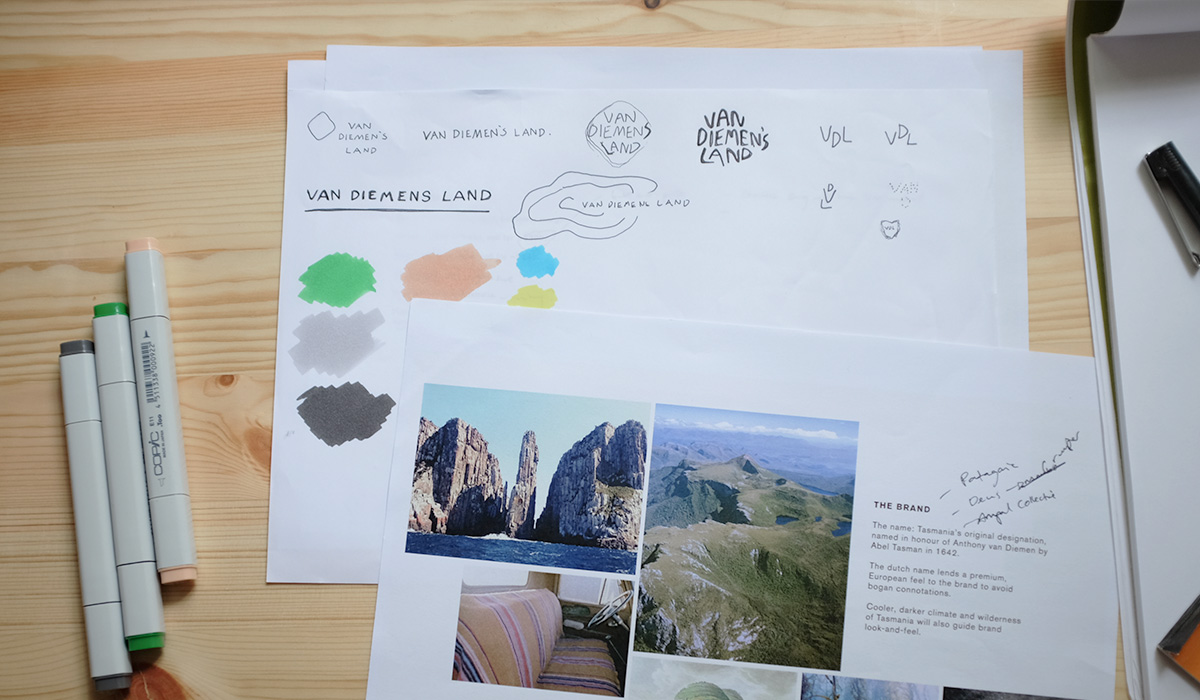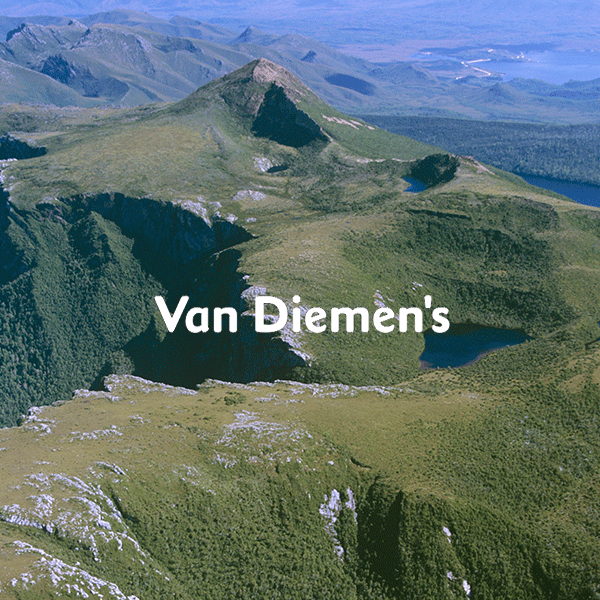 I tried a bunch but settled on the clean, but imperfect, Monod Brun from V.H. Fleisher.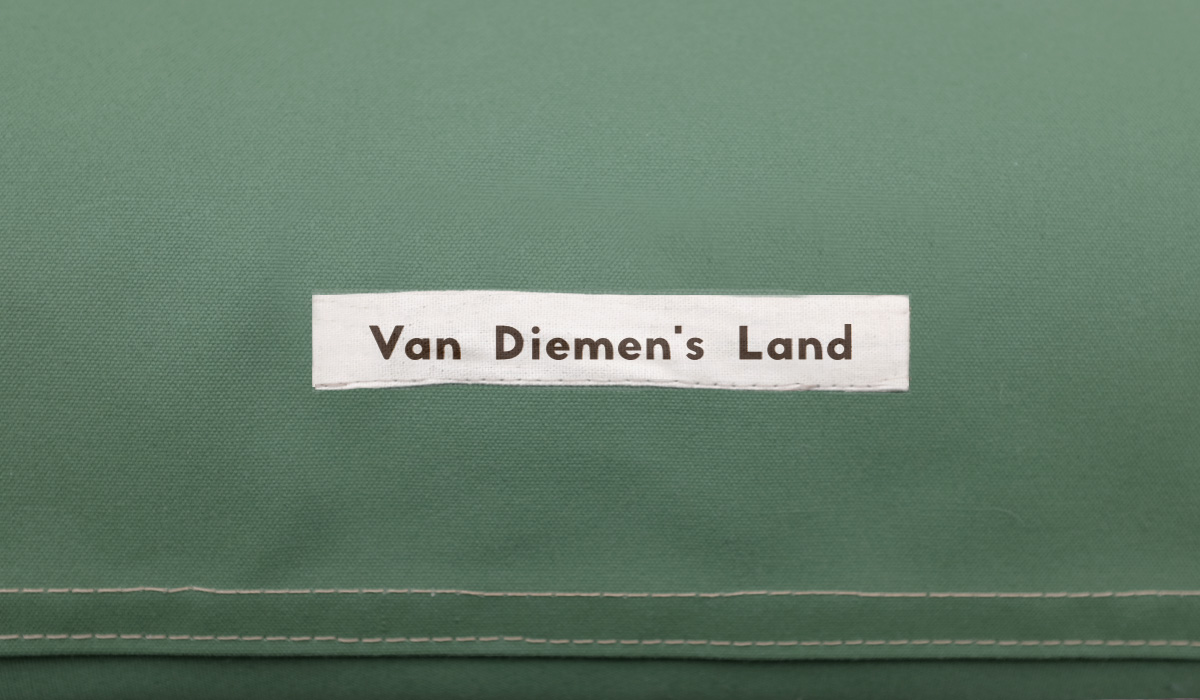 Taking delivery of the prototype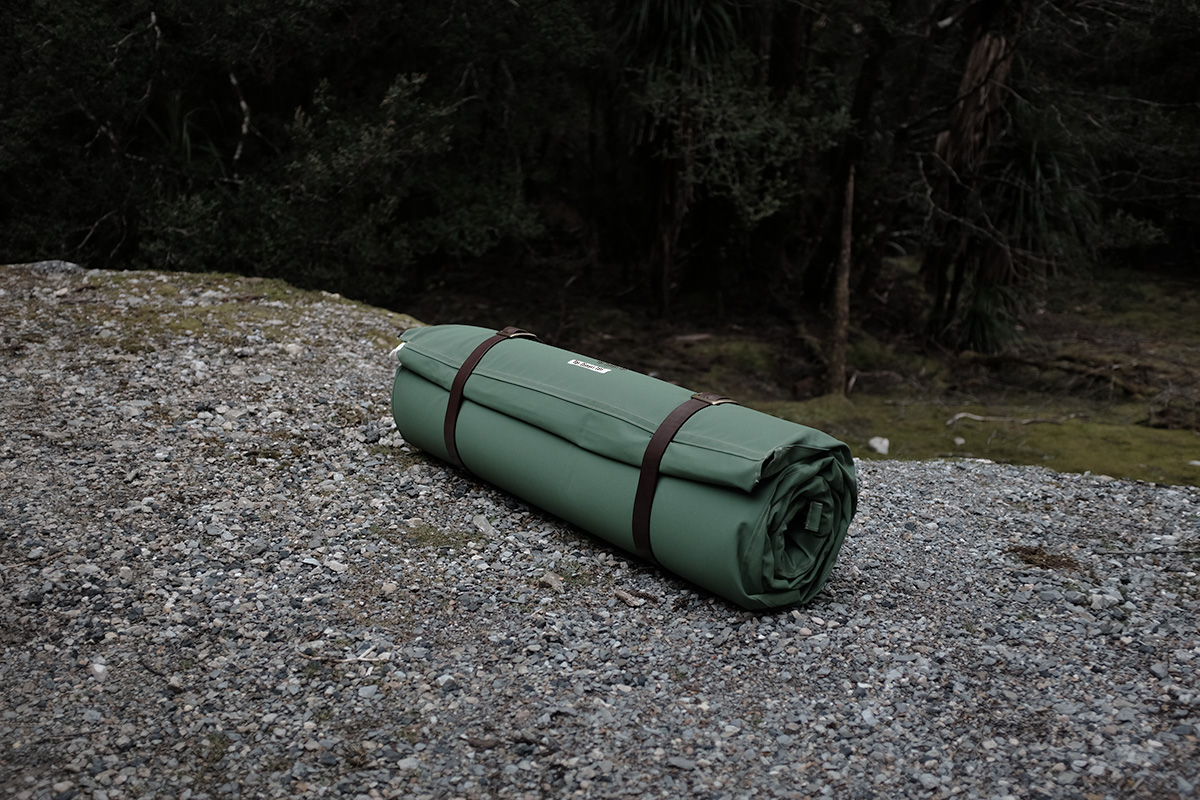 With the swag made, my girlfriend and I took a road trip down to the real Van Diemen's Land (Tasmania) for a three week photoshoot.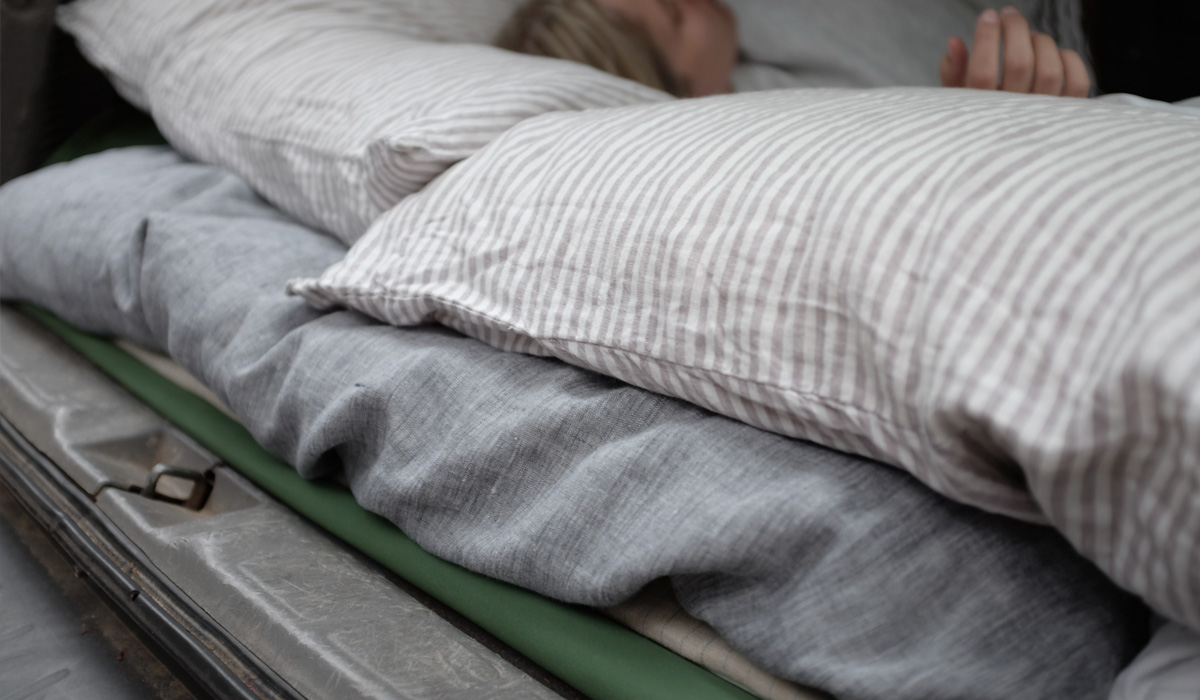 It was a pleasure to sleep on (thank christ), in the tent, the car, or out under the stars. For what it's worth, Tasmania was mind-blowing. This is Cradle Mountain National Park: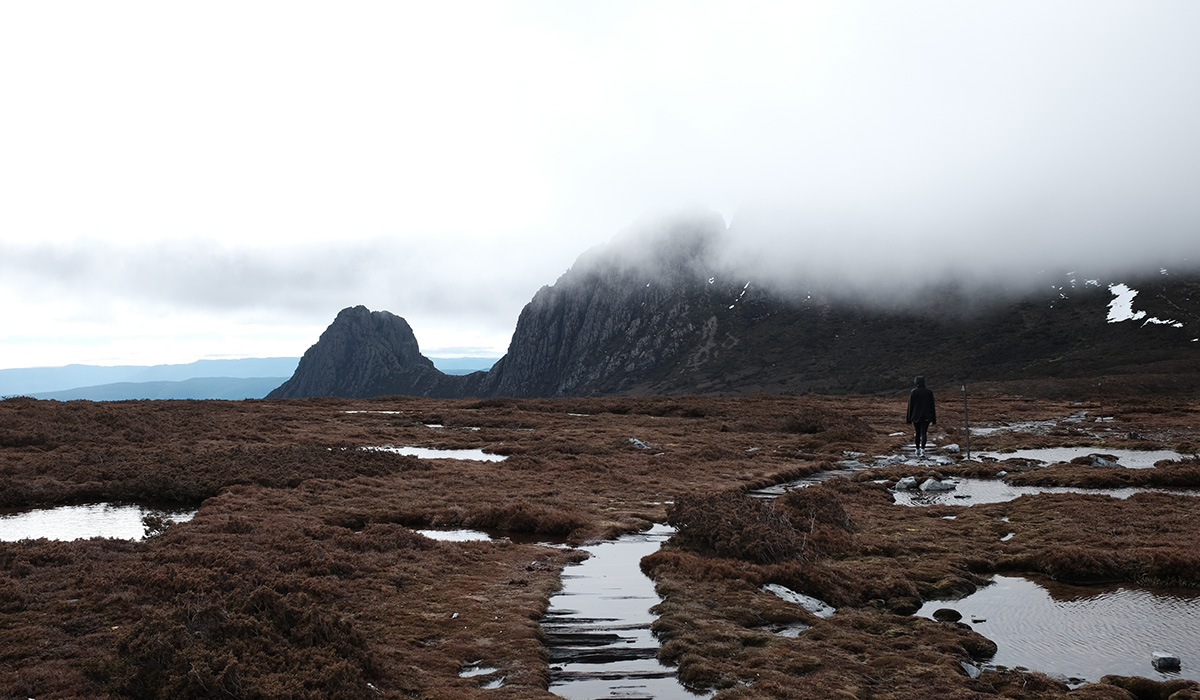 The duffel bag
The second product in the range is a duffel bag, made with the same principles of hard-wearing design. I was inspired by the simple canvas bag carried by soldiers & sailors (AKA: John Rambo in First Blood).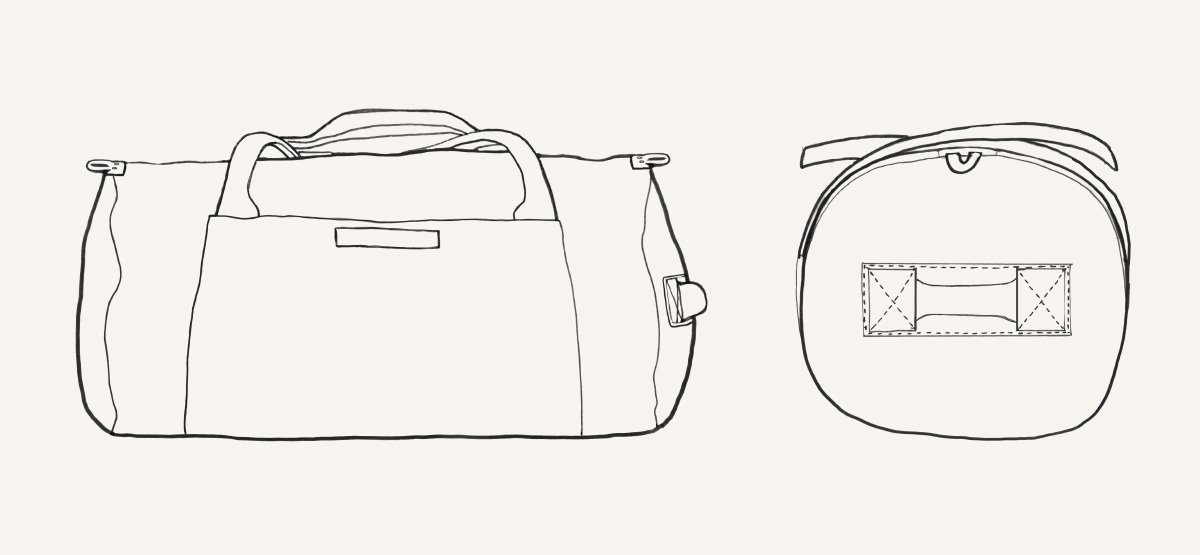 After a couple of design rounds, the prototype was sent up from Cathy and, again, we put her through her paces.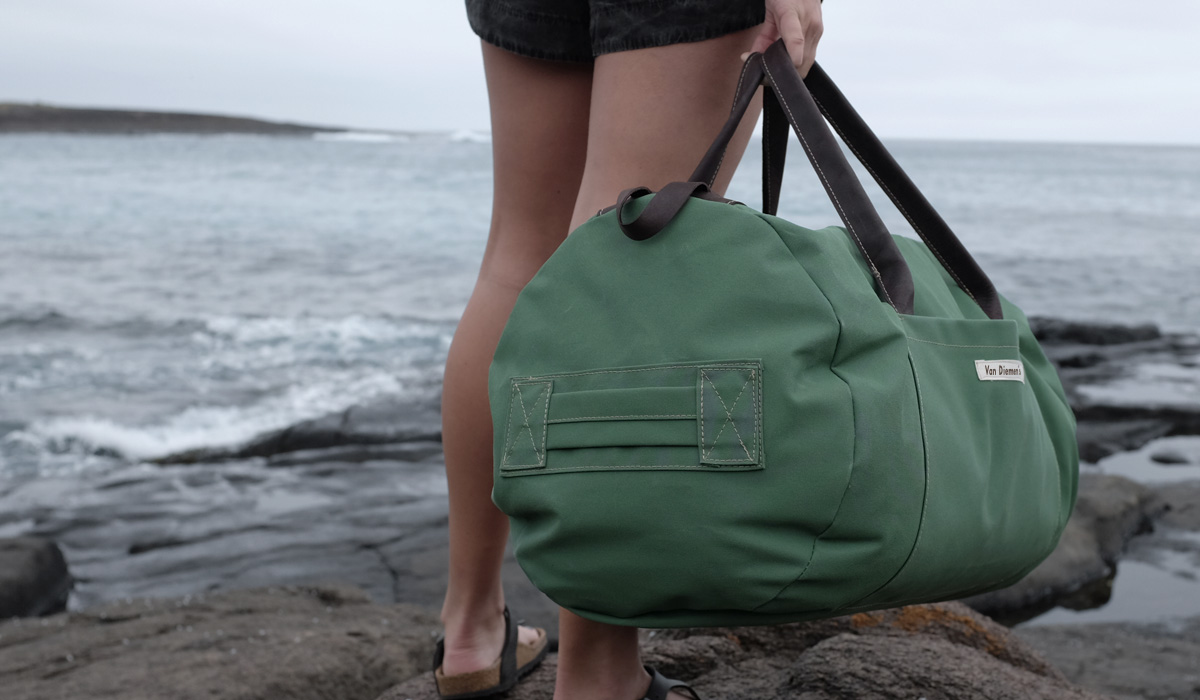 Heavy-duty zips and handles make for an extremely functional bag that won't break.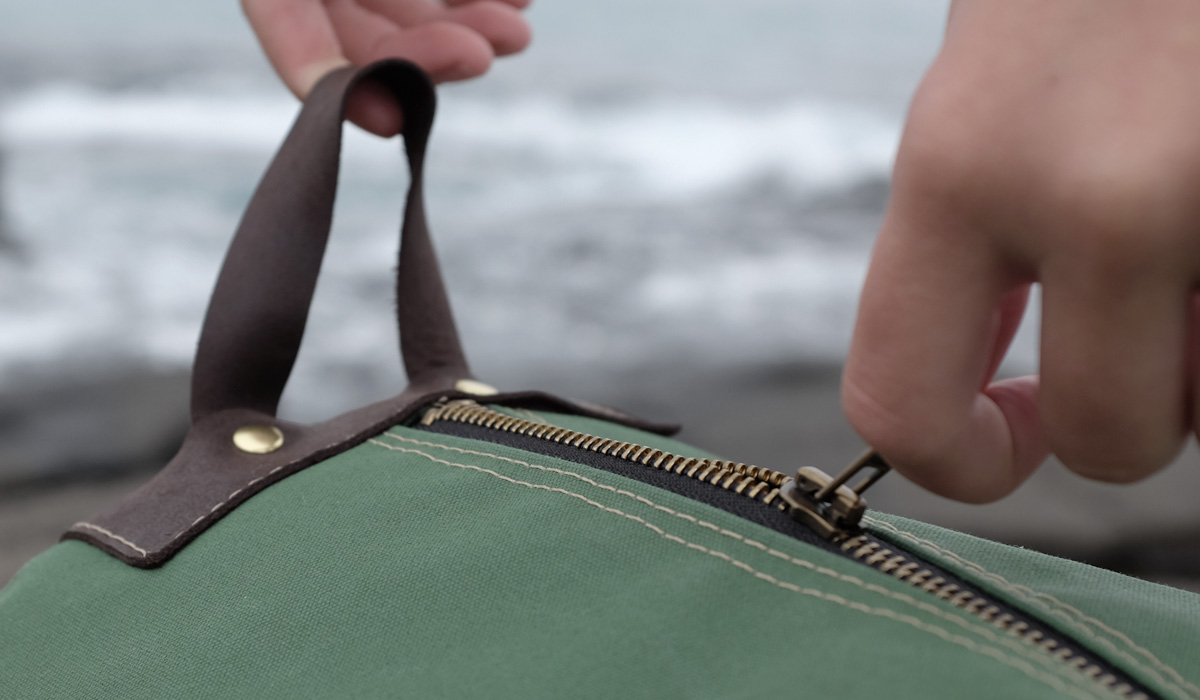 What's next for VDL?
What's next for Van Diemen's Land? The limited first run has sold out, and I'm considering a Kickstarter run for the bag.
Time will tell if I man-up and go all out to properly market the brand. I might consider taking the designs to China to lower the unit price. That will only happen if I can keep quality levels up.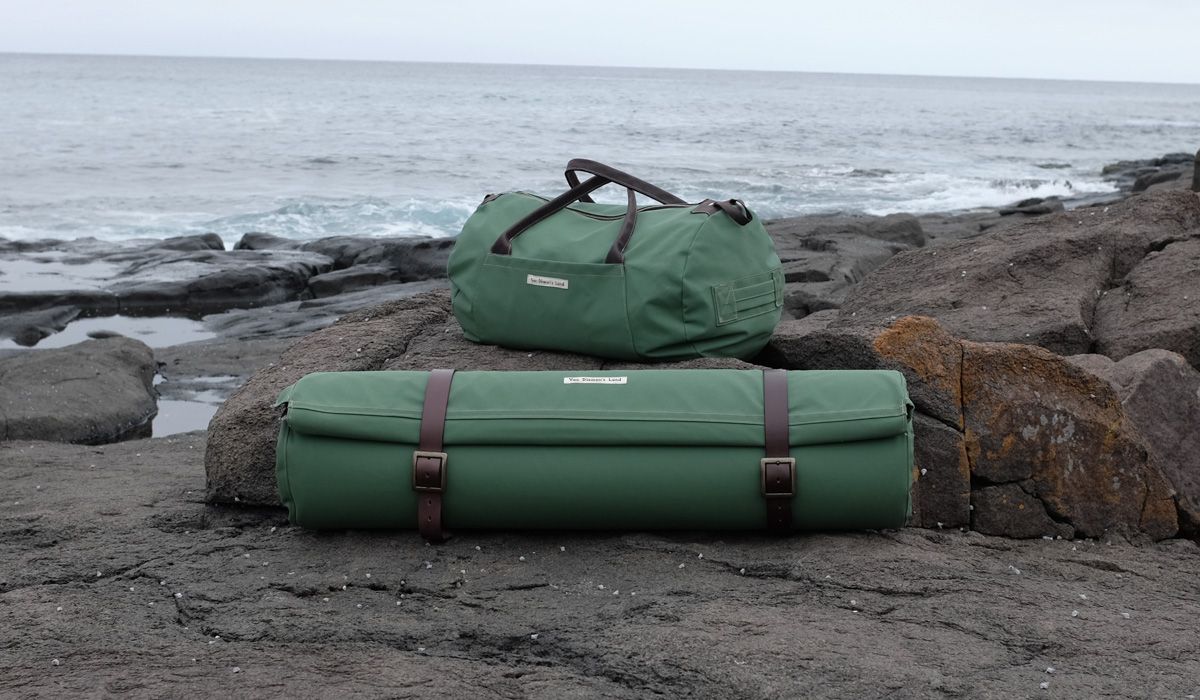 All in all, I'm pretty happy with the result. Building a physical product, as well as a brand to go with it, was a lot of fun.
And, most importantly, I've learnt a tonne.
(Update: March 2018 – I'm now working at Koala, a furniture company that started out in mattresses and bedding. Funny how these things pan out. The swag is sitting idle, unfortunately, and now that I've been closely involved in two e-commerce businesses since, and a Kickstarter, I'm not sure if it's going to be worth pursuing hard.)